Are you ready to claim your fertility, get pregnant naturally and have a healthy baby? I can help you!
Have you been having regular unprotected sexual intercourse for more than one year and are worried that you may be infertile?
Are you over 35 and you are being told you should seek professional counsel even before a full year of unsuccessful unprotected sexual intercourse?
Have you had multiple miscarriages or premature labors?
Are you considering seeing an infertility specialist?
Have you been diagnosed with unexplained infertility?
Have you been treated with ovulation induction – OI?
Have you undergone unsuccessful assisted reproductive technologies – ART such as intrauterine insemination – IUI, or in vitro fertilization – IVF, etc.?
Have you been told that you should consider more extensive ART such as egg precursor (EggPCSM) cell technology using mitochondria, intracytoplasmic sperm injection (ICSI) or IVF using a donor egg?
Have you been told to consider surrogacy or adoption?
Do you feel stuck, that your life is out of control and you need help making sense out of it all?
Going through infertility treatments and procedures can cause tremendous stress as well as being financially draining and can very sadly tear a marriage apart. Sometimes these treatments may not even be necessary. Regardless of your situation, you will greatly benefit having a consultation with me.
I combine a comprehensive evaluation and assessment as well as using my intuitive skills, allowing me to determine the exact root cause of your fertility problem. Together we design an integrated, customized treatment program to achieve the desired results. 
The benefits of working with me include:
Evaluate thoroughly your current fertility situation
Review your current fertility treatment plan and determine if it is the best for you
Be reassured that your current treatment path is the best one available for your specific situation.
Assess if any additional fertility tests are necessary
Help you set realistic goals and expectations
Give you the opportunity to reclaim your wholeness
Help you activate your innate ability to create
Provide you the tools for stress relief and worry
Show you how to regain control of your life
Steps to take to keep intimacy alive through it all
Being informed and confident about your fertility treatment decisions will boost your chance of becoming pregnant and carrying a pregnancy to term. 
She utilizes over four decades of experience as an ob-gyn, and primary care specialist and her Laser Focused Intuitive gifts to help women naturally conceive and carry to term.
She offers a customized approach as every woman's journey is unique. You can use her services via telephone or you can spend time with her in her sacred garden in the Mount Helix area of San Diego if you want to experience her healing in person. To learn more about Dr. Carolle, Click here.
Your fertility is specific….and so is your healing. Claim Your Fertility Now!
Who is Dr. Carolle?
If you've been seeking an answer to your fertility prayers, look no more. As a board-certified Ob-Gyn and a fellow of the American College of Obstetricians and Gynecologist, a gifted intuitive and spiritual healer, Dr. Carolle has delivered thousands of healthy babies and has helped many dealing with fertility issues get pregnant naturally. She brings holistic sanity to the chaotic, stressful and drug-hazed fertility world. The journey to vibrant fertility should be peaceful, fun and stress free.
Dr. Carolle Intuitively knows the underlying reasons why you're not getting pregnant. With just one Soul Connecting session, deeper insights are gained. As a result, hundreds of women have realized their dream of becoming a mother.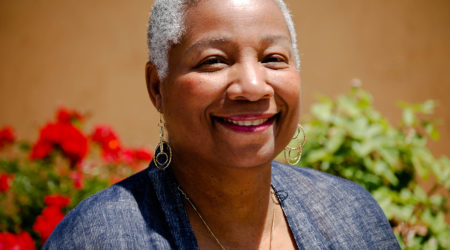 Intuitive Services
We are all yearning to find inner peace and live our lives in perfect balance Mind, Body & Soul! It does not have to be difficult! If you need a second opinion or feel stuck and need directions in any area of your life.
Want to use my intuitive services, I can help you!