In 1997 my friend David Christel and I had put together a plan for a revolutionary Wellness Center that would offer a holistic health approach to women. Its staff would include open-minded Western doctors as well as alternative practitioners, counselors, nutritionists, herbalists, acupuncturists, chiropractors, healing touch and massage therapists. Any of them would be ready to come to the facility or have a patient referred to them. It would be a hospital-based program where I would receive a salary as the medical director.
In November 2001, I was approached by an organization interested in making the Wellness Center happen. I accepted their offer, signed a contract in April 2002, and received a stipend for the time I would spend putting it all together. The tentative opening date was January, 2003.
My practice continued to grow, and my patients came back in droves. But something strange and disconcerting had begun to happen. My desk was positioned against the wall so that patients sat in a chair to my right. When they sat down and I looked at them, it seemed their lives became a book I had already read. I could go to any page in their life and know what had happened to them then, as well as what would happen to them in the future. For example, say someone was suffering from a condition that required referral to a specialist. The moment they sat in that chair it would become clear to me what was needed for them to heal.
Just before this clarity arrived I would get goosebumps between my knees, followed by a very uncomfortable shiver. Within a few minutes I would sense, feel and see what was going on I the patient's life and body; her past would be revealed to me, as well as her positive and negative relationships. It was very weird and scary.
I started to advertise myself as a medical intuitive, the closest description I could find to explain my abilities. "Medical intuition" is defined as "the direct perception of the emotional and psychological patterns that form the basis for a person's state of health or disease." The problem was that although I could see what was going on in a woman's life, that didn't mean I could convince her of the significance of these issues.
I created a comprehensive seven-page questionnaire that took at least an hour to fill out. The goal was that while answering the questions, a woman would develop some clarity about the root cause of her problem(s). The questions covered the relationships with herself, children, partners, friends, relatives, and work; also the physical, financial, and spiritual aspects of her life. At the end there was a blank space to write what she expected to get from the visit, and the issues she specifically wanted me to address.
I found it increasingly difficult to see my old patients. When I told them I was an intuitive, some said I had always been one and now they understood how I could know things about them and their lives without asking any questions—but I was also frightening others way by revealing secret matters they didn't want anyone else to know about.
---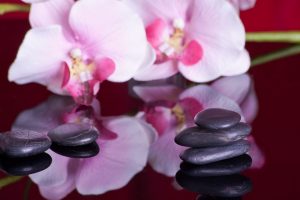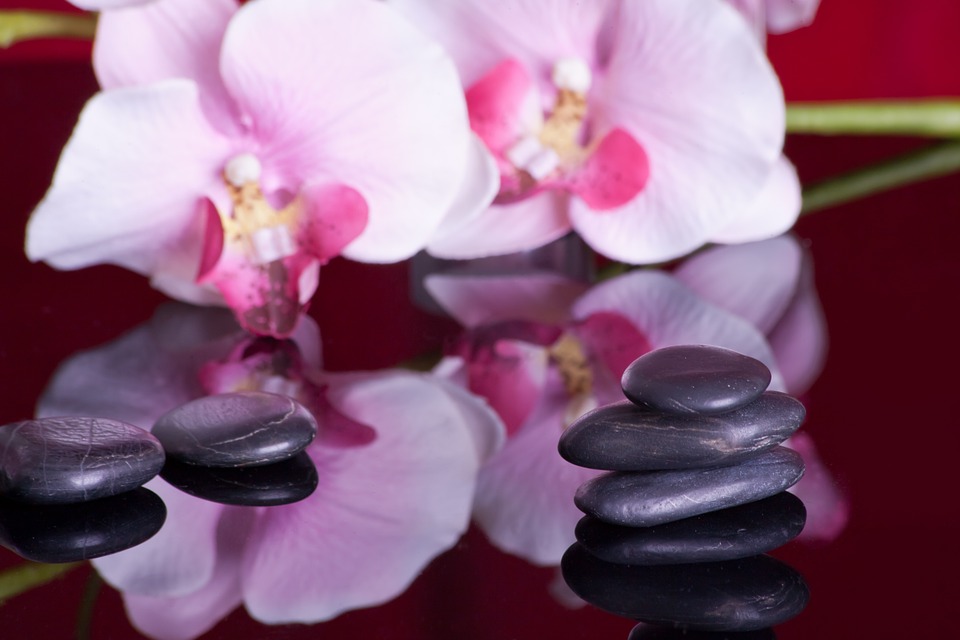 In February 2005, I noticed Donna, my next patient, looking as if she was in a big hurry. I sat down next to her and asked what was going on.
"I have an appointment at noon with my psychiatrist and it's going to take me at least twenty minutes to drive to his office. Can you do the exam quickly so I can go?"
It was now 11:20, meaning I would have to rush, and the visit could last only fifteen minutes. I felt there was a lot going on in her life. "Donna," I said, "I don't like to rush; I think you should reschedule."
"Please, Dr. Jean-Murat, you have to examine me, I'm way overdue for my Pap smear. My primary care doctor, who's treating me for high blood pressure, wanted to do my pelvic exam and Pap smear but you're the only one who can touch me down there. I have an appointment with him the next day, and he's going to kill me if I come back without having my Pap smear. Please, I already paid up front, why don't you just do a quick exam? We don't have to talk much, please, please…."
As she was talking, the message was clear: "Do not touch her. By doing just an exam you're doing nothing for her, you can see how messed up she is and how fragmented her medical care. Have her reschedule; otherwise you're just stealing her money, and you're not that kind of doctor."
She continued to beg, but the message was getting louder, "Don't touch her…don't touch her."
I ignored the message; what would be wrong with doing a quick exam? Donna undressed very quickly and sat on the examining table in her gown. I took her blood pressure, which was elevated, even taking into consideration that she was under stress at the moment.
Once again the messages came: "Don't touch her…don't touch her…"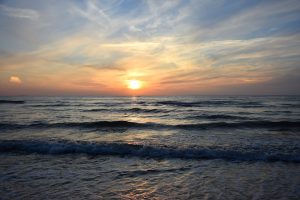 As I extended my hands to start the exam, she suddenly started to scream, "My mother… my father…" As she screamed I saw her life as a movie playing in her eyes—she was a little girl, and someone was doing something to her.
She became hysterical. I had never seen something in another person's eyes so vividly. I tried to calm her down, "Use your index and middle finger and tap above your eyebrow, and below your eye socket …" As I went through the Thought Field Therapy (TFT) technique, we both calmed down and I proceeded with the exam.
"Thanks Dr. Jean-Murat," she said. "I don't know what came over me, but this tapping worked. Let me get dressed so I can go and see my shrink."
After she left I saw the image of myself as a mechanic in an auto shop. I was able to see under the superficial shiny coats of paint, and without opening the hood see everything that was wrong with the car. Donna wanted me to polish her car and assure her everything would be fine until next year, even though the engine and transmission were barely working.
I felt nauseous and ran to the bathroom to throw up. It was history repeating itself. The same thing happened 13 years earlier when I performed a cesarean section, knowing that it was because of the hospital's and my fear of being sued, not because it was best for the patient. I once again made a painful professional decision, and closed the center.
Next: Healing Center at Home