When I think about it, few doctors have had my diverse experience when it comes to healing. I was seriously ill and cured by my grandfather, a traditional healer with primitive diagnostic methods. I personally know many people from a variety of backgrounds who view illness and death as due to natural or supernatural forces. These people do not believe in the healing power of pills, but believe leaves and other natural objects have mystical power. Others associate the healing process with touch and prayer.
It was easy for me to apply all I had learned in my private, solo practice. Soon, I was known as the doctor who had a holistic approach to caring for patients, who believed that patients have the right to accept or refuse care. I was willing to work with patients who elected alternative medicine techniques. I refused to have a busy practice that did not allow me the time to really listen to my patients. I felt obligated to tell my patients what the medical books recommended, but at the same time, I was supportive of alternative care and healing practices.
But through the years, it became more and more difficult to practice medicine in the manner I desired. As I see it, practicing medicine is often like using a sixth sense, where clinical knowledge plus what is happening to the individual patient guides my decisions. However, our medical system is not always set up to support what is best for the patient.
One night, I was called to see a patient who was in labor and experiencing fetal distress. I performed a Cesarean section. On the way home, I realized that while my clinical judgment was correct, it was somewhat biased due to the fear of litigation. I had not followed my instinct to wait awhile before delivering the baby. When I got home, I threw up. I decided to quit obstetrics, regardless of the financial repercussions.
A minor incident in 1995 changed my life drastically. I lost my temper in public and created a scene. That night, I lay awake, unable to fall asleep. I realized that the incident was a symptom that I had lost control of my life, I had hit bottom. Today, when I speak of this incident, I refer to it as my mid-life crisis. It happened when I was 45 years old, had been in private practice for 13 years, and was becoming disillusioned.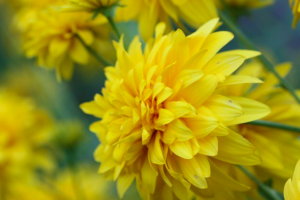 At that time, San Diego and Minneapolis/St. Paul were the US centers for managed care. In less than 10 years, I watched as the proportion of patients covered by manager care health plans went from 20% to 80%.  It no longer mattered how good a physician I was. The fact was, if I did not belong to an HMO, I could no longer care for my patients who did belong. According to managed care, specialists were no longer necessary. Now patients could be seen by physician's assistants and nurse practitioners for routine gynecological care. If a problem arose, the patient's family physician, the HMO gatekeeper, would refer the patient to a gynecologist, if necessary.
I was told that my only chance of survival in San Diego was to become certified as a primary care provider. I began the primary care training with a lot of resentment. Four months later, while studying the psychiatry module, I realized that I had all of the symptoms of depression. Being the good girl that I was, I pushed through and received my diploma.
As a little girl, I had decided that I would be in charge of my life. I set goals for myself, committed myself to them, and worked hard to achieve them. Receiving my certification for primary care made me feel like a traitor. Hundreds of thousands of women throughout the world were dying due to the lack of an experienced healer like me. I did not have to remain in San Diego, or the US, for that matter. Although the political turmoil in Haiti prevented me from returning, I could go anywhere in the world. I was fluent in five languages, and could learn another if need be. Why betray myself?
Aside from career challenges, my personal life was in upheaval as well. Following the death of Grandma in 1991, I lost five close friends in a short period of time. I was becoming painfully aware of my own mortality. I no longer felt I had a long life ahead of me. At the same time, I was ending a fiveyear relationship. I did a lot of soul searching, but I failed to listen to my inner wisdom about my career and continued my private practice.
As time passed, the situation in my practice worsened. Due to rising malpractice costs, in 1999 I chose to stop performing surgeries. Four days after making this decision, I decided that it was time for me to return to Haiti to use my skills. I planned to join Dr. Charles Rene's team of healthcare providers and educators on their next trip to Haiti. Dr. Rene, also of Haitian decent, owns a private practice in New Orleans, but twice a year since 1984, he has traveled with his team to La Vallee de Jacmel, a beautiful town nestled in the southeastern mountains of Haiti, overlooking the Caribbean Sea. The People of La Vallee built a small hospital, in 1980, by asking each villager to bring a rock and a bucket of sand. Later, they build a Lycee to educate the poor children, most of them walking for hours, on empty stomachs, to reach the school.
Next: Anxiety and Panic…