Step Two of my Three-Step-Process takes place at the Dr. Carolle Healing Sanctuary of San Diego. I started this sanctuary over two decades ago, after having suffered from burnout in my medical practice. The healing sanctuary is located in Mount Helix, in an unincorporated area of San Diego County. It is sprawled on a one-acre property nestled in one of the most beautiful scenic areas in a mountain of east San Diego.
As my client, you will receive my individual attention and will have the pleasure of utilizing the entire sanctuary at your disposal.
It is a safe-haven that I personally designed, and continue to infuse, with healing energy. With care and love I planted the cacti, succulents, rose bushes, beautiful trees, flowers, and Southern California vegetation; I painted many of the benches and pots that hold beautiful flowers, succulents and cacti; and assisted famous muralists in adorning the walls with their exquisite art. There are many fruit trees for your delight (according to the season), huge boulders that are millions of years old, meandering paths and raised gardens.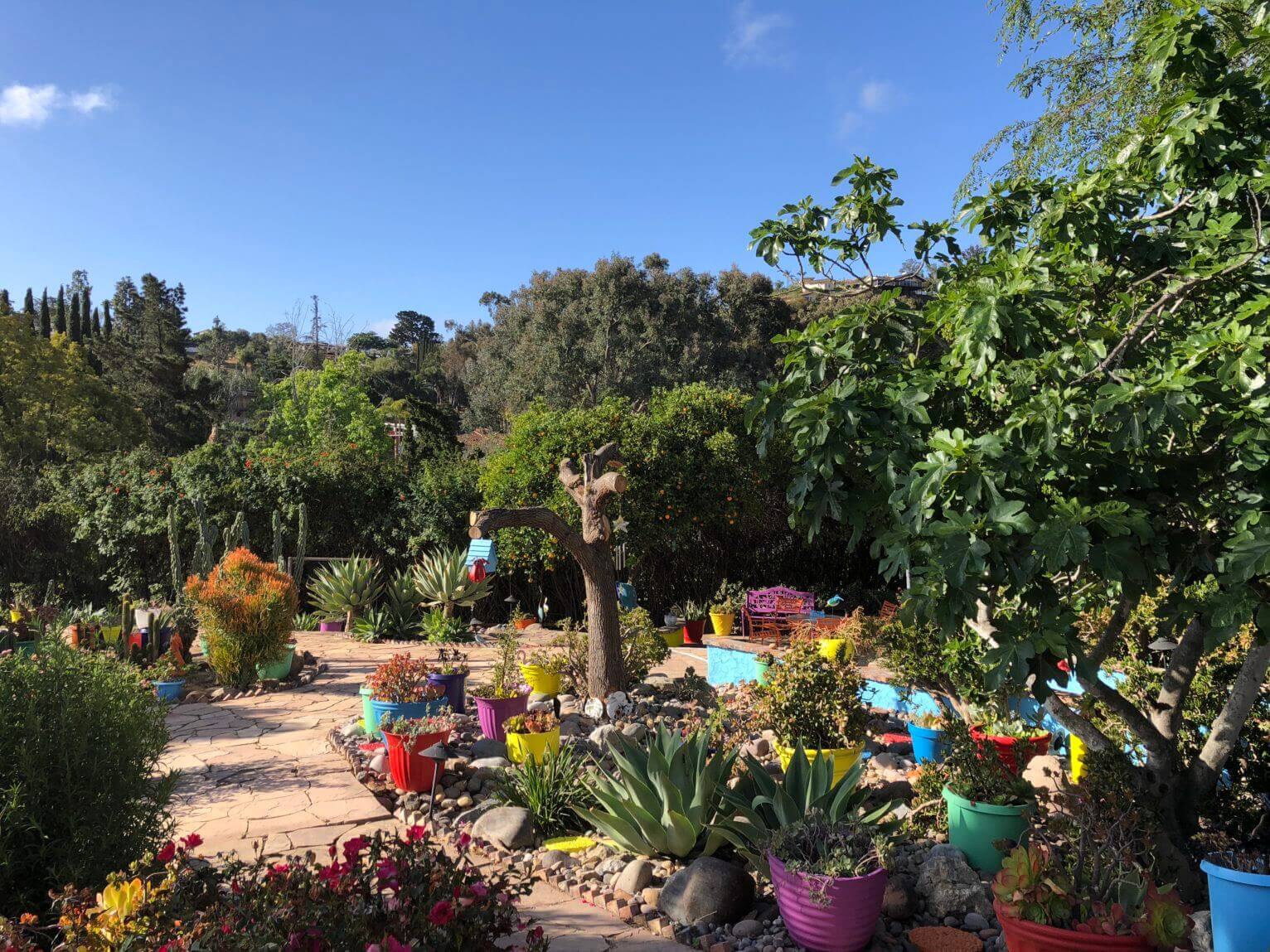 In this nurturing environment, we will go through all of the information acquired in Step One. For the first time in your life you will spend time with someone who is totally dedicated to your empowerment, is non-judgmental and whose goal it is to really listen to you and to empower your resurrected purpose and passion!
Choose from any of the following packages:
Step Two – Telephone Package
Step Two – One-Day Package
Step Two – Two-Day/One-Night Package
Step Two – Three-Day/Two-Night Package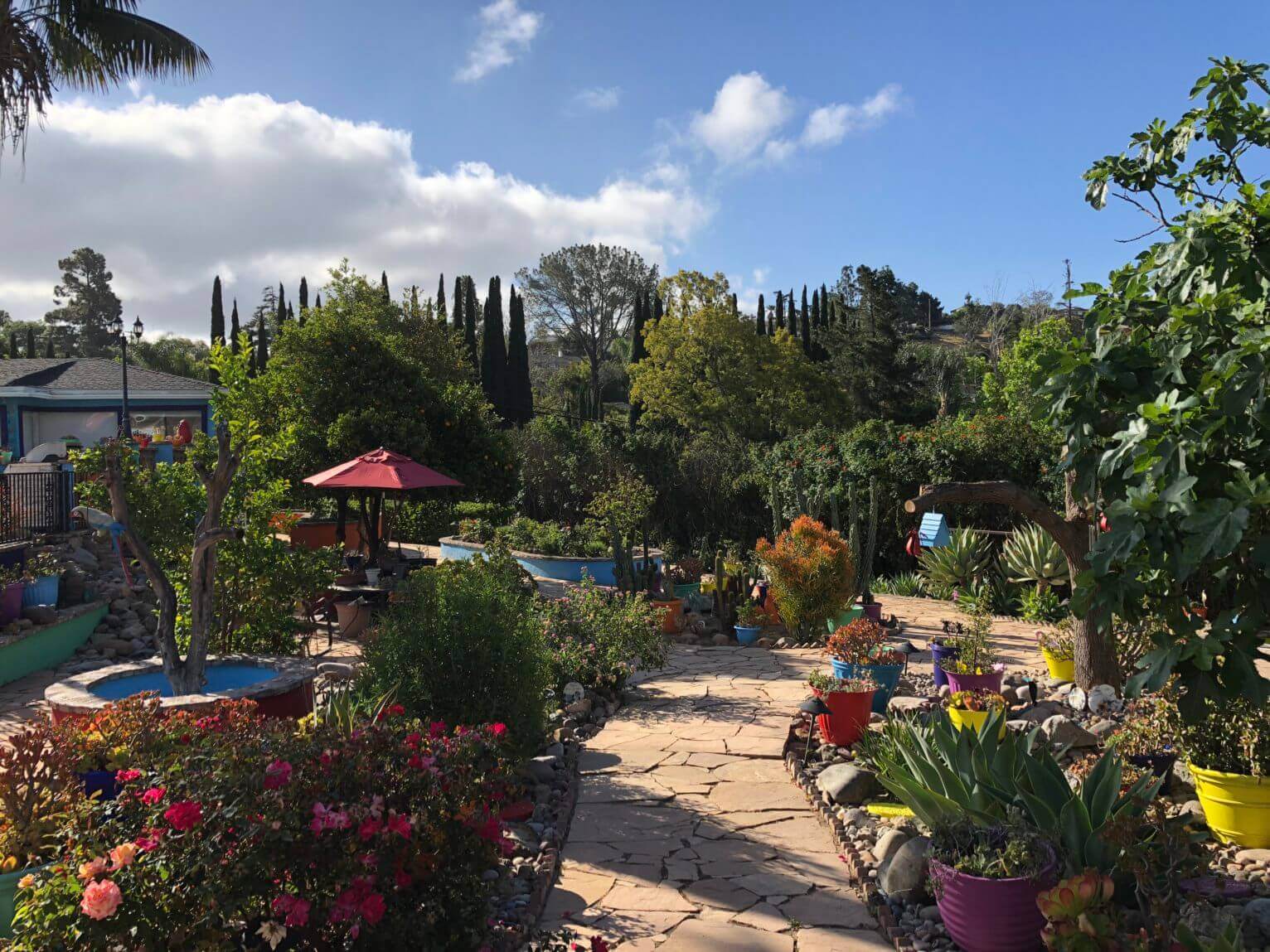 Each package includes a Three-Step-Process follow-up session, so you have ample time to work on your plan. I will be there to coach you through the process and make sure you are on the right track. The work I do is laser-focused and transformational. The goal is for you to have acquired all that you need after these four processes, to be on your way and to be the best that you can be in all areas of your life!
The overnight packages are strongly recommended if you need a space where you can release your worries instantaneously, rest, heal, and feel comfort in knowing your life will never be the same after our time together. You will change for the better.
You will stay in a cottage that was built in the garden and decorated with your comfort in mind. For your use there is also a Zen cottage about few feet away, if you choose to have a massage or use as your own She Shed or Man Cave.
It is a place where you will be totally immersed in your healing process – away from it all!
Here I could be safe. Here I could unwind. Here I could just BE." B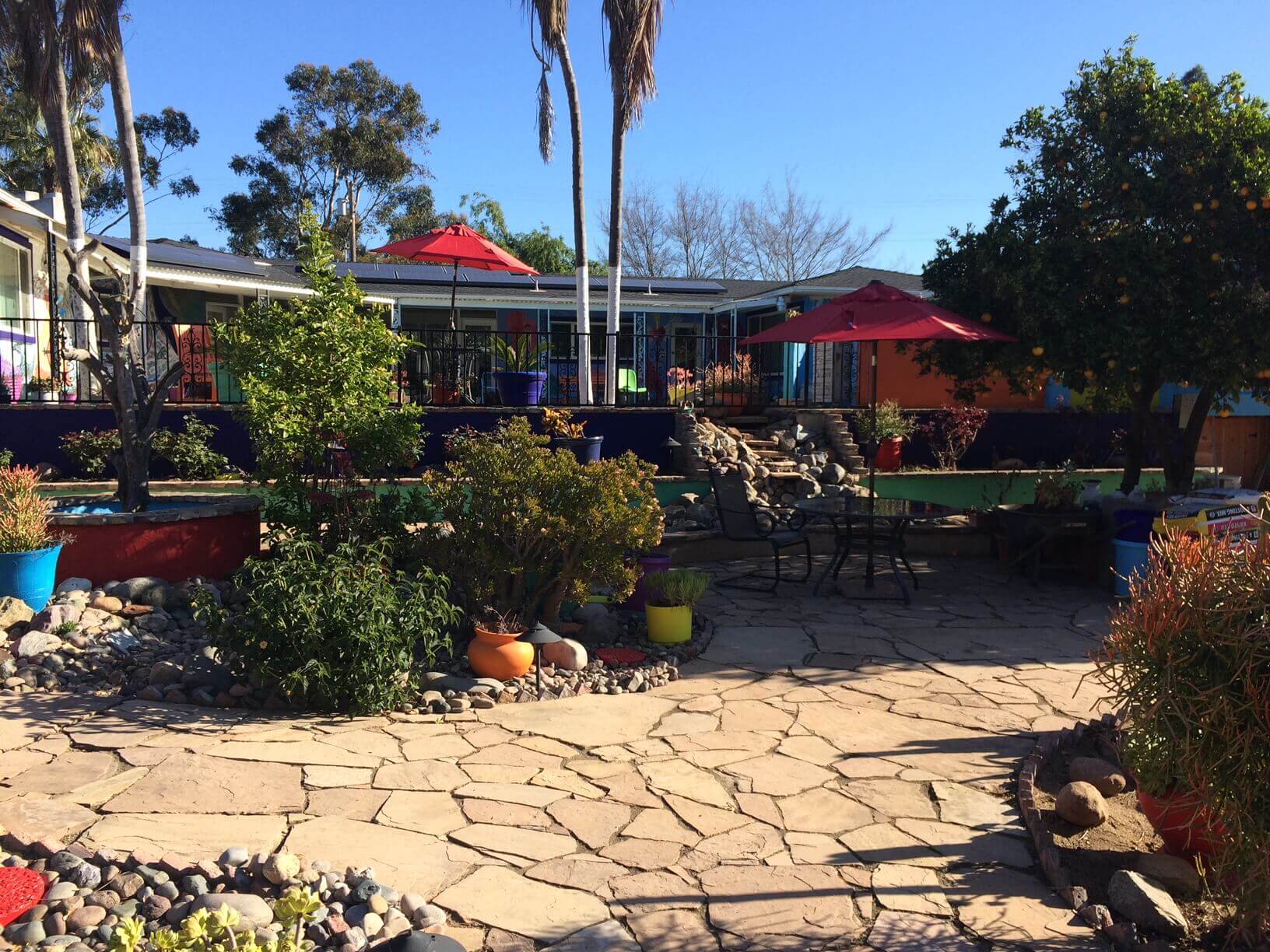 Packages
Telephone Package
Telephone Package + 3 Three-Step-Process Follow-Up Sessions
One-Day Package + 3 Three-Step-Process Follow-Up Sessions (This session lasts from 10 AM to 4 PM)
Two-Day/One-Night Package + 3 Three-Step-Process Follow-Up Sessions (This session starts at 4 PM the day of your arrival, a full day, and an overnight stay. You leave at 12 PM the next day.)
Three-Day/Two-Night Package + 3 Three-Step-Process Follow-Up Sessions (This session starts at 4 PM the day of your arrival, two full days, two overnight stay and leave at 12 PM the last day.)
Our Work Together
There is no specific schedule that is set during your stay. Our sessions take place wherever you choose, since we have the whole place to ourselves. We will go with the flow, according to what we feel is best for you. Rest assured, that you will get everything you hope for and EVEN MORE.
Dr. Carolle's Healing Sanctuary