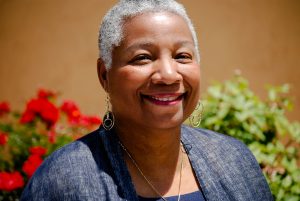 Born and raised in Haiti, she comes from a family of healers, shamans, herbalists, and midwives. Dr. Carolle was educated in top universities in Haiti, Mexico, Jamaica, and the United States, giving her a broad-spectrum approach to medicine and invaluable multicultural knowledge.
After completing her postgraduate training in obstetrics, gynecology, and infertility at Mount Sinai Medical Center in Milwaukee, Wisconsin, the University of Madison in Wisconsin and the University of California, Los Angeles, she settled in San Diego, California in 1982. There, she had a successful private practice for many decades.
She was soon regarded as one of the best Ob-Gyns around—tall and regal, a lone black female among the very elite. But her success harbored an important secret: when a patient entered her office, Dr. Carolle could quickly and intuitively see the root cause of her patients' illnesses, often knowing she could help the patient without having to put them under the knife. She knew she dared not make these claims aloud.
She has worked with under-privileged patients in dire conditions, even performing surgeries by flashlight in Haiti. She also practiced medicine in highly acclaimed, technologically advanced hospitals in the United States, helping thousands of women, including wounded warriors suffering from post-traumatic stress disorder (PTSD) and military sexual trauma (MST).
A renowned board-certified gynecologist and surgeon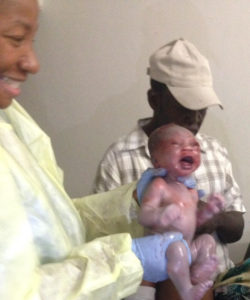 Dr Carolle brings a very rare and unique talent towards helping women focused on their reproductive health.  As Dr. Gerald Williams, LAc, DA, MSTOM, FABORM and a Licensed Acupuncturist in both Acupuncture and Chinese Botanical Medicine, so eloquently states, it is essential to take every step to prepare our bodies for conception, and a key component of that preparation is to recognize, understand and "treat" mental, emotional and even spiritual health – all three contribute to our overall well-being and fertility success.
Dr. Carolle was the first black female OB-GYN throughout San Diego. She is a ground-breaking physician, award-winning author, speaker and teacher with an innate ability to get to the root cause of health issues. Her medical training and methodologies, combined with her intuitive skills, bring an important piece to her holistic and comprehensive approach towards her clients.
In 1992, tired of fighting against the trend of doing Cesarean sections - mainly because she could not give her patients the proper time allowed to deliver them naturally - she had no choice but to quit obstetrics and continue with a purely gynecological and fertility practice. However, as her intuitive skills grew stronger and she was able to heal her patients without using a knife, in 1999 she stopped doing surgery and started going back and forth to her native Haiti to help her people. Her focus was to deliver healthy babies, naturally, since there was no pressure to deliver under the knife any longer.
In 2005 she closed her private practice in San Diego, because she could no longer fit into a prescription-writing, bottom-line-oriented medical system that did not allow time and resources for doctors to properly care for patients as complete human beings. She decided it was not worth compromising her integrity. Her dream was to continue treating and healing patients, using her own ideals that have proven true on thousands of clients throughout the years.
In 2005, she created Dr. Carolle's Wellness and Retreat Center of San Diego, the only place in the world where you can get UNSTUCK, by spending as much time as you like, to heal in a beautiful healing garden – you have the option of spending a few hours, one full day, or an entire weekend directly with her in an amazing one acre-large healing garden (in the Mount Helix area of San Diego County in California). She helps those who want to quickly discover the root causes of their dis-ease, which usually are hidden emotions. She provides guidance on how to bring them to consciousness, and how to effectively deal with them.
In 2016, she changed course again when she was approached by Dr. Williams, LAc, DA, MSTOM, FABORM, Licensed Acupuncturist. He is uniquely qualified and trained in treating infertility, reproductive function problems and pregnancy support issues.
Free, intuitive primary care
Fluent in French, Haitian Creole, Spanish and English, Dr. Carolle combines her scientific knowledge with her extraordinary gift of intuition and clairvoyance to help those who are ready to heal. Her process helps discover the root cause of patients' symptoms and teaches them how to use this information to begin a natural healing process. With faith and care, she guides patients and shows them their strength; teaches them how to let go; and, simultaneously, helps them overcome the obstacles that have prevented them from being their best selves.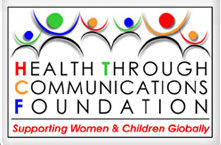 Dr. Carolle continues to provide free, intuitive gynecological and primary care services to the people of Haiti and undeserved women through Catholic Charities; St. Vincent de Paul Village,with Father Joe Carroll; the Volunteers in Medicine-San Diego for the uninsured in El Cajon; and Native-American Health programs. In 1993, Dr. Carolle founded the non-profit organization Health Through Communications Foundation and its Angels For Haiti Project, to provide the undeserved with education, health-care, and hope for the future. See www.HealthThroughCommunications.org.
As an international motivational speaker, Dr. Carolle brings her message of self-empowerment and faith through her award-winning books, private retreats, workshops, webinars, blogs, and podcasts.