I assist physicians who want to deliver compassionate, personalized quality care while living a well-balanced stress-free life.

You are a physician in training, in private practice or you are employed by an entity. Do any of the following apply to you?

You feel that you are losing emotional empathy for patients.
You are so tired and stressed that your primary focus is just to survive.
You feel that your circumstances are turning you into a "bad doctor".
You would like to get the proper tools to deliver the best care for your patients within the present system.
You want to build a more balanced life and not be at the mercy of everything and everyone else.
You are yearning to experience more meaning, passion, and vitality in your interaction with yourself, your patients and personal relationships, staff and colleagues.
You know that something has to be changed but you just don't know what or how.
You wish that you could have someone you trust to give you proper guidance, including a possible career change.

 

If you are tired of trying to figure it out all by yourself, I can help you! 
One of the challenges to delivering quality compassionate and personalized care while at the same time thriving, is having access to advice and coaching from someone who not only has been there but can intuitively KNOW what you need. I will show you a proven and tested formula of how to get it – at any stage of your medical career. 
I understand your struggle to achieve and maintain balance as I myself have experienced burnout at the peak of my career as a board-certified obstetrician and gynecologist in private practice over two decades ago. Recovering from my own burnout gave me insight into the numerous causes of burnout and the strategies needed for recovery. I know what it's like to not only recover but to feel alive again as a physician. Recovery is an on-going commitment to staying well and balanced.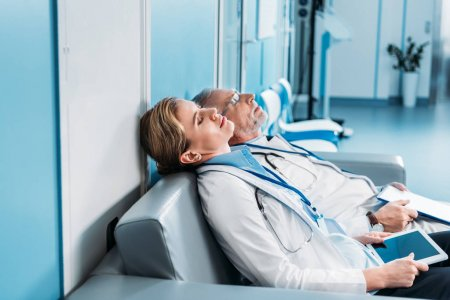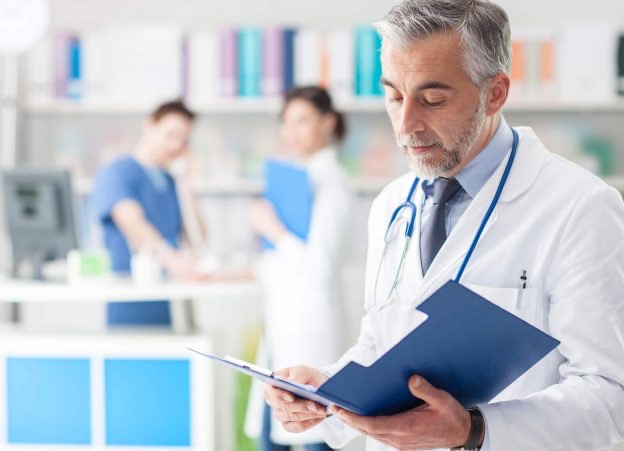 Having lived and practiced medicine for over four decades in academia, private practice and community clinics in four different countries; taking care of patients from all walks of life in four languages, combined with my laser-focused intuitive skills, I bring an important piece to the culturally-sensitive, personalized, integrative and comprehensive approach towards those with whom I work.
For the past few years I have been mentoring resident physicians at the UCSD School of Medicine, and coaching practicing physicians who were on the verge of nervous breakdowns and intending to leave medicine. In only a few sessions with me I watched them regain their emotional wellbeing, physical health, and their love of medicine.  It has been a very rewarding and gratifying experience. Learn about Dr. Carolle.
"The patient population I had to deal with was quite sick, yet they continued to keep drinking, smoking, or failing to take their medications. At this point in my career, I was quite burned out.  Working with Dr. Carolle, I learned to see them not a non-compliant person but as a unique individual formed by complex interactions between behavioral, biological, psychosocial, spiritual, cultural and environmental influences.  
She showed me how to effectively make the best out of each encounter and connect with them effectively. By changing the way I was with my patients, they changed and their health greatly improved. Having the tools that I needed to provide the care I wanted, in no time my feeling of burnout disappeared."   J. D. L., MD 
Internal Medicine Specialist More Testimonials
What Can You Expect Working With Me?
I will take a good look at your present career situation, your personal life and relationships so you can be crystal clear on what you really want going forward. I have created a Three-Step-Process that is laser-focus and transformational. My goal is that in a short amount of time you will get the whole picture, see what is really happening and get the proper tools to make it all work out. Learn about the Three-Step-Process
The ultimate success of any treatment depends on the effectiveness of collaborative efforts between the physician and the patient. Otherwise it will be detrimental to both. Working together I will offer you sound, intuitive guidance for:
YOURSELF
In order to be a better physician and avoid burnout, you NEED to take care of yourself first. I will show you how.

 

Know WHO YOU TRULY ARE and how this affects all other areas of your life. Learn how to maintain a balance between all aspects of your life.
Discover what's important to you. From that perspective I help you design a plan to achieve this.
Have a well-developed sense of the challenges you're facing in each area of your life and career. Clarify what has worked and what has not.

 

Discover self-imposed and unconscious barriers that continue to come up over and over for you.
Analyze your current challenges and obstacles, and devise a plan of action designed to achieve the outcome you desire.
Learn to communicate more succinctly and effectively with everyone.

 

Get the tools you need to be prepared for any challenge that may come your way.
PERSONAL RELATIONSHIPS
Learn how to resolve any conflicts and misunderstanding in all your personal relationships.
FINANCES
How to make the best decision that will benefit all when the time comes.
YOUR CAREER
Find the perfect balance between the demands of work and the needs of the family.

 

Improve your communication skills among partners/colleagues and employees.
Learn proven communication techniques to enhance patient satisfaction and build instant trust.
Learn a culturally-sensitive approach to build lasting and trusting relationships with patients and their family.

 

Learn to use key communication techniques that focus on body language, compassion, and relationship-building.
What to say or not to say in sensitive situations.
Learn the appropriate knowledge and skills that will allow you to use your innate intuition to quickly discover the root cause of your patient's symptoms.
Learn to prevail under time constraints. It's not about quantity of time spent with a patient; it's about quality of time.

 

Learn a new way of caring for patients, with emphasis on the individual, not just the disease. Focus on prevention, not just treatment.

 

Learn how to make every encounter very powerful for both you and your patient. Your patient feels validated and understood, thus minimizing disappointments and inadequate healing.

 

Learn integrative tools such as healing touch therapy, guided imagery, expeditious tapping and breathing technique, and when to effectively use them to accelerate the healing process.
BE my next success story!
Are you ready to become inspired, regain your purpose, your reason for practicing medicine and commitment to yourself and your work?
HERE'S HOW IT WORKS IN 3 EASY STEPS:
Send me an email at drcarolle@cox.net and the best time to call you. Remember to include your time zone. I will get back to you as soon as possible.

 

During our FREE 30 minutes conversation, we will see if we are a good fit for each other.
You choose the type of commitment that suits you best and when you want to start. See Burnout Prevention Packages.