Dr. Carolle Jean-Murat, MD, FACOG's Biography
Optimum Health Intuitive Consultant

Gifted medical intuitive 

Director of Innovative Holistic Medicine, Université de Fondwa, Haiti

Intuitive healing mentor for medical students, residents, and physicians worldwide including residents at the University of California School of Medicine 

Integrative, compassionate, and personalized healthcare expert 

Holistic advisor to leaders who want to be the best they can be while enjoying optimum health 

Keynote, CME, and Workshop Presenter 

Gardner 

Muralist 

Soft Jazz singer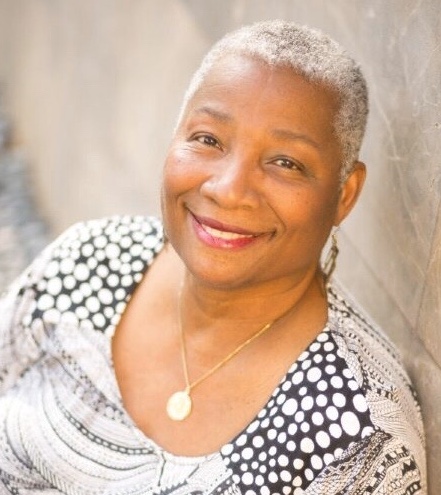 Dr. Carolle Jean-Murat, MD, FACOG, is a board-certified OB-GYN, a fellow of the American College of Obstetricians and Gynecologists, and a primary care specialist. Born and raised in Haiti, she comes from a family of healers, shamans, herbalists, and midwives. She was educated in top universities in Haiti, Mexico, Jamaica, and the US, giving her a broad-spectrum approach to medicine and invaluable multicultural knowledge. 
She is a gifted medical intuitive and spiritual healer who has helped thousands over the past four decades, from all walks of life. Her medical training and methodologies, combined with her intuitive skills, bring an important piece to her integrative approach toward her clients and patients.
After completing her postgraduate training in obstetrics, gynecology, and infertility at Mount Sinai Medical Center in Milwaukee, Wisconsin, the University of Madison in Wisconsin, and the University of California, Los Angeles, she settled in San Diego in 1982. She had a successful private practice for many decades.
She has practiced medicine in different settings -from academia to remote hospitals and community clinics – in Haiti, Mexico, Native American reservations and the US. She has performed surgery and deliveries in the most sophisticated hospitals in the US and under a flashlight in Haiti and Mexico, giving her a broad-spectrum approach to health and healing. She has helped thousands of women and men, including wounded warriors suffering from military sexual trauma (MST).
In 1992, tired of fighting against the trend of doing Cesarean sections – mainly because she could not give her patients the proper time allowed to deliver them naturally – she had no choice but to quit obstetrics and continue with a purely gynecological and fertility practice. However, as her intuitive skills grew stronger and she could heal her patients without using a knife, she stopped doing surgery in 1999. She, instead, started going back and forth to her native Haiti to help her people.
Then the Adverse Childhood Experiences – ACE study by the CDC and Kaiser Permanente (in San Diego) showed the correlation between adverse childhood experiences and increased health issues later in life. This corroborated what she had observed in herself and her patients over the years. It cemented her belief that almost 80 percent of chronic diseases and obstetrical and gynecological issues were related to a patient's past trauma and present life circumstances. Understanding that would avoid unnecessary testing and surgery, save money, and enhance the quality of life, for all parties involved.
In 2000 she suffered severe burnout and had to reinvent herself successfully. She learned about the mind-body-spirit connection and how having a solid spiritual backbone is the key to perfect health.
In 2001 she closed her private practice. She could no longer fit into a prescription-writing, bottom-line-oriented medical system that did not allow time and resources for doctors to care for patients as complete human beings properly. She decided it was not worth compromising her integrity. Her dream was to continue treating and healing patients, using her ideals that have proven true throughout the years.
Wanting to learn more about being a leader, she accepted a position as an advisory board member for GE Center for Financial Learning from 2000 to 2004. Surrounded by many elite CEOs of various major companies throughout the US, she began to understand the connection between money and someone's health. She also attended the Landmark Forum and Leadership & Management Training classes.
She also created more community programs in Haiti, Mexico and the US, emphasizing preventive care and how to reverse chronic diseases. Suddenly, patients' health with chronic pain, diabetes, or hypertension improved by her delivering personalized, compassionate, and culturally-sensitive care. She did this with limited or almost no budgets, instead involving community volunteers and health agents.
Dr. Carolle's Healing Sanctuary of San Diego
In 2005 she created the Dr. Carolle's Healing Sanctuary of San Diego, in the Mount Helix area of San Diego County. In this beautiful botanical garden, her clients can spend exclusive time healing and just BE. She has developed the highly focused and transformational Three-Step-Process that she uses with each encounter.
Dr. Carolle continues to provide free, intuitive gynecological and primary care services to the people of Haiti and underserved women through Catholic Charities; St. Vincent de Paul Village, with Father Joe Carroll; the Volunteers in Medicine-San Diego for the uninsured in El Cajon; and Native-American Health programs. In 1993, Dr. Carolle founded the non-profit organization Health Through Communications Foundation and its Angels For Haiti Project to provide the underserved with education, healthcare, and hope for the future. See www.HealthThroughCommunications.org. She is the Chief Medical Officer of Heal Medical Group, Inc.,  "Delivering Right Care, at the Right Time, in the Right Place"
For decades, Dr. Carolle has mentored medical students, resident physicians and physicians worldwide,  including the University Of California School Of Medicine and helped them understand themselves and their patients. As a physician burnout prevention coach, she helps them deliver compassionate, quality, personalized care while enjoying a well-balanced life. She is also an advisor to healthcare executives who want to promote the delivery of integrative, understanding, and personalized healthcare to prevent burnout. Dr. Carolle believes that:
As human beings, we are all the same; we all welcome compassion and caring. These two gifts, when generously given, go a long way toward our recovery. In dire circumstances, holding a patient's hands or using a cold towel on their forehead and looking at them in their eyes, letting them know that they would be okay, usually goes a long way – caring is the real healing power. It is not about telling patients how to take charge of their own health or talking about practicing a mind-body approach. It is about physicians having an "integrative mind" and not seeing their patients only as the symptoms they are presenting; but as unique individuals formed by complex behavioral, biological, psychosocial, spiritual, cultural, and environmental influences."
Dr. Carolle's vision for the future:
There must be a paradigm shift in thinking about how diseases occur. Instead of treating abnormal lab results, symptoms, and chronic diseases,  finding and dealing with the root cause must prevail. Otherwise it is like putting a band-aid on a gaping wound. Healthcare providers, as well as patients, need to be educated in that thinking process.
As an international motivational speaker, Dr. Carolle brings her message of self-empowerment through her award-winning books, keynote, CME and workshop presentations, virtual events, radio, podcasts, magazines, newspapers, and Television.